With over 30 years of experience serving the people of Tamworth, Gardners is a new Kitchen, Bathroom and Tiling specialist based in Tamworth. With the largest range of suppliers in the area, and over one million tiles in stock, when it comes to bathroom and kitchen fitting, we're the experts.
A recent government questionnaire, carried out by the office of national statistics, has shown that on average 52% of bathrooms, and 45% of kitchens, are over ten years old. If you think it's time to update your home, why not see what we can do for you – Our survey and kitchen and bathroom design services are fast and completely free.
Block
Why choose Gardners bathrooms & kitchens?
100% Satisfaction Guarantee
Watch our customer testimonial
We can adapt designs to suit your every need
We aim to match any internet price
Kitchen & Bathroom Design Tamworth
Have you ever struggled to imagine what a new room is going to look like? It's hard, stripping away items to imagine clean walls in a room you've had for years. To help this, we offer a free, no-obligation survey and kitchen and bathroom design process. After measuring up every wall, door, and window, our designers will sit down and listen to your needs, and design a room within your budget. We can even take you on a virtual tour of your new room, showing you storage ideas, changing colour schemes, and adding finishing touches like vases and candles. Whether it's a kitchen or a bathroom design you're looking for, you are in complete control of the design process. It's your dream room, and we'll help realise your visions.
Bathroom & Kitchen Fitting Tamworth
We pride ourselves on our kitchens and bathrooms – that's why we have our own bathroom and kitchen, fitting team. Karl has over ten years' experience and has fitted everything in our showroom. If you want to see how good he is, why not come and see for yourself?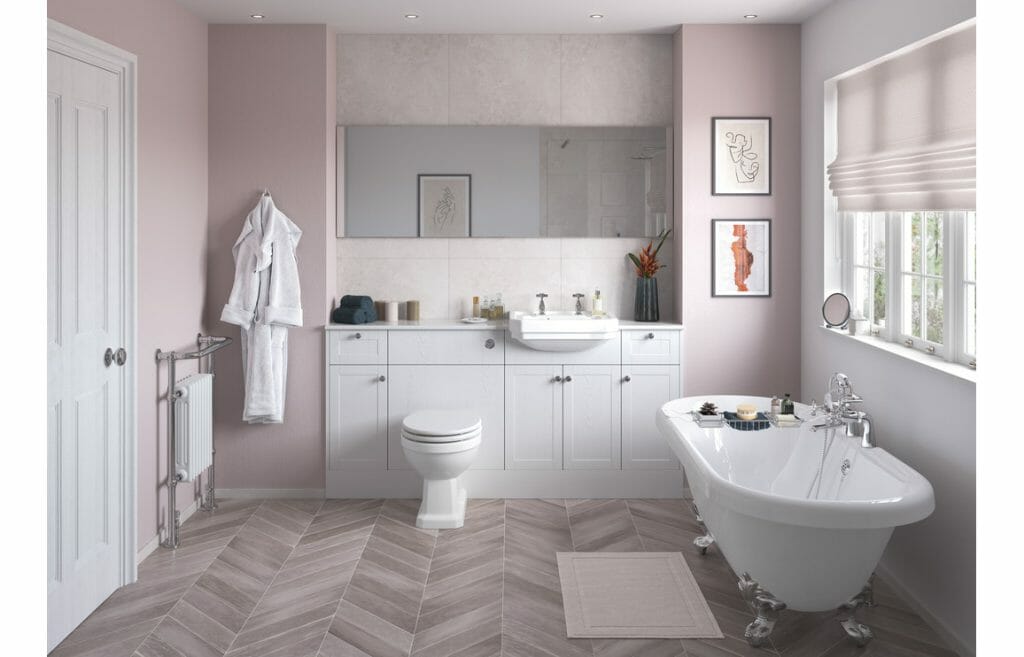 Disability Needs
Here at Gardners, we believe that a bathroom should be for everybody, which is why we're proud to stock a number of items designed with comfort in mind. For instance, our Rak 600 comfort WC is designed to be taller than standard toilets. While this might sound like a small improvement, the difference this can make is huge. We also stock a number of shower seats, and can add rails to baths and showers, for that added peace of mind.
You may not need a fully equipped disability needs bathroom, but whatever extra items are required, we will always endeavour to find a way to make your bathroom a place where you can feel true comfort.
Take a virtual tour of our showroom
Find Us